As a musician and software developer, I've committed myself to build a multitrack audio recorder (4 track like) for the Android platform. Openness bring us fast access to knowledge and, as consequence, better solutions. That is why SongMemo is a Free and Living Open Source project.
In the last few years, I've been avoiding Java language, always finding a reasonable excuse to replace it by another technology.
Android has come to change that!
I wanted to go native with Android application development, and the only way to achieve that is by using Java.This project, introduces me both, Java and native development for Android platform.
Screenshots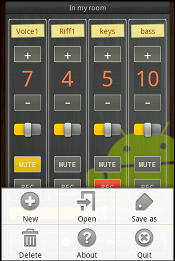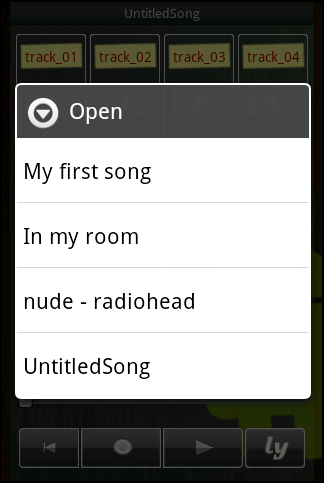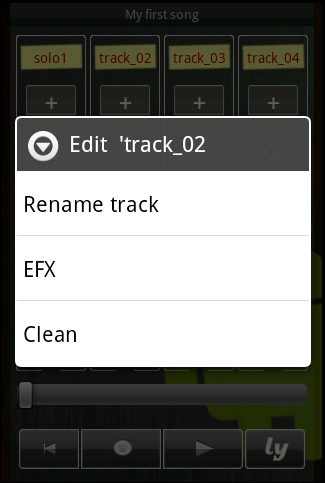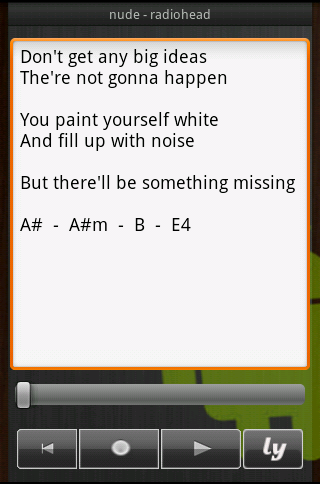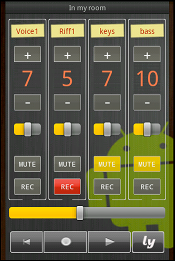 Screen-cast
Tricks & Tips
Use external Microphone to improve sound quality

Always use headphones when you're recording tracks, Using device speakers will double record your tracks!

Don't record loud sounds close to michophone, you will get distortion!

Try to longPress actual track name (ex: "Track1") to change track name.

LongPress SongName to change backround image
Features list
Create new song

Open existent song

Save song as (rename song)

Delete Song

Rename track

Set volume

Set balance

Mute track

Make recordable

Position bar indicator

Move song position while playing

Record track while playing

Clean track


Create and update song lyrics


Chage app background onSongTitle longPres

Create low-resolution layout


Create hi-resolution layout


App installation on external storage media new
Source Code
https://github.com/joaosantacruz/SongMemo
Future Work
Metronome

Landscape layout when writing lyrics

Mix all tracks and share-it by email.

Improve sound quality (change audio codec from 3gpp to ogg)

Create low-resolution layout

Create hi-resolution layout

Clean track

Add and manage song lyrics


App installation on external storage media

Track EFX's

Track import
Marketing and User Interface
These are some of the icons proposed for SongMemo's icon.
SongMemo's User Interface / available skins:
Bug reporting
If you have found any bugs please contact me.
Feature request
Do you have a cool feature to implement? Just let me know.

Requestsed features
- App installation on external storage media - by Chris Kemp done

- Metronome - by Luca Ferla
- Landscape layout when writing lyrics - by Tong Mathias
Contributors are welcome!
If you have ideas that you wish to see implemented or if you somehow want to be a part of SongMemo' development team, feel free to contact me.
Contributions
Thanks to BodeyM we now have some extra backgrounds, just try to "longPress" song's title: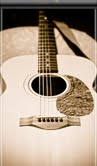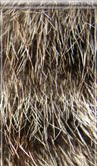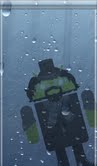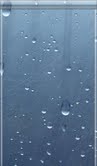 The best way to set it up (by James Mcfarlane)
What's the the best way to set it up and get the best recording sound from Songmemo using an acoustic guitar?
For James Mcfarlane, a friend who wrote us an email, a rubber band and phone placement are the key to get the best recording sound. James is a printer and has HUGE rubber bands. He actually had to cut it down because originally the rubber band is about ten feet long. The next picture shows how to configure it all.
Thank you so much James, for sharing your thoughts on "How to use Songmemo".
SongMemo records sound directly from the microphone and saves it into the device filesystem.
In any situation the app will send this files across the internet. There are no connections to any type from the app to an external server.
The recorded info is stored in your device only.

Scan the this QrCode, with your mobile QrScaner.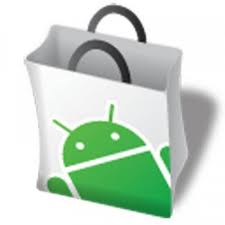 You can also find SongMemo, directly from Android Market. Released, Feb. 14